Commercial Air Conditioning Services
When it comes to commercial air conditioning contractors, you deserve a company that puts your needs above their own bottom line.
At PV, we deliver commercial AC service that's effective, timely, and — this one's super important — trustworthy.
When you call us, you're getting a company that's 110% dedicated to your comfort and the comfort of your patrons or tenants.
I have had nothing but great experiences with PV Heating and Air. They have been servicing my home since 2007 and have always gone above and beyond my expectations

Anasa J.

We highly recommend PV to anyone seeking a first-class HVAC and home environment service. They put customers first.

Kent H.
What's included in PV's commercial AC service?

From service to installation to regular maintenance plans, we've got your commercial AC units covered for everything. Here's what you get with PV:
Quick attention that gets you up and running ASAP
The best possible fix for your specific AC problem; other commercial air conditioning companies might cut corners, but we don't.
Maintenance plans that help you avoid expensive and inconvenient AC repairs
Expert service from technicians who complete 125 hours of additional training per year
Dedicated account manager when you sign up for a maintenance plan; ask any HVAC question, any time.
And if it's time for a new air conditioner, our commercial AC replacement is the best you'll find Metro Atlanta. Here's why:
We work off of an engineer's load calculation, which means we know for sure that you're getting the right size AC for the space.
Our installers follow all best practices for the selection and installation of equipment and ductwork.
After every installation, our team performs a quality control audit to ensure your system is providing peak performance.
Choose from a variety of AC types and efficiencies; we want you to have the right system for your business or properties.
Commercial AC Replacement

With a top notch installation that exceeds every quality standard, you can stop worrying about whether your AC will adequately cool your space. It will.
Our team delivers a standards-based, full audited commercial AC replacement. When you hire us, you know you're getting the right system and proper attention to the details. Ductwork, registers, grilles… everything will be the right size and installed in the right place!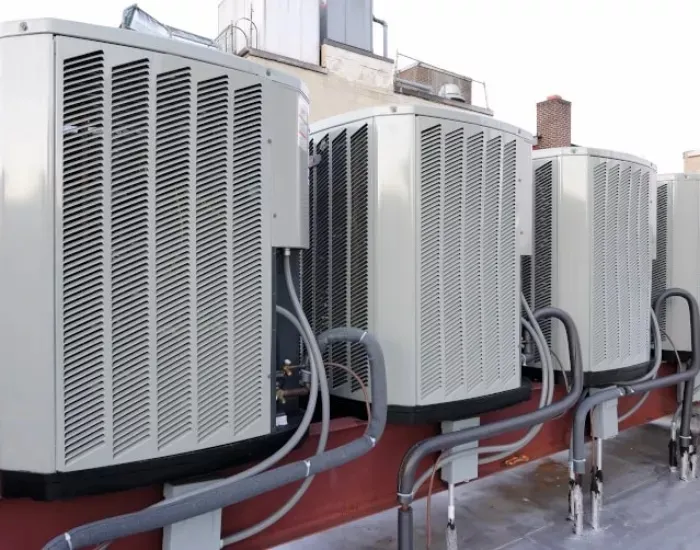 Commercial AC Repair

When the AC stops working at your business, you need service fast.
That's why we deliver fast service to everybody and even faster service to clients who have a maintenance agreement. Everybody on our team works for our company (no subcontractors!) and has no incentive to sell you any parts or services you don't need.
With our commercial AC repair services, you'll only get total honesty and an informed opinion about the best solution for your air conditioning system.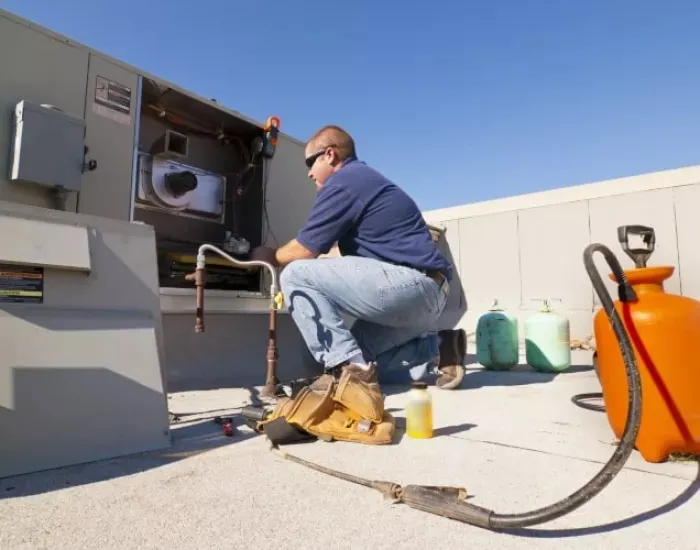 Commercial AC Maintenance

Enjoy total peace of mind all summer with a commercial AC maintenance plan. In addition to ensuring your system provides peak performance during the hottest months of the year, our plans help you minimize your risk of needing a repair.
And when you minimize your repair risk, you avoid having a broken AC on days when you're trying to serve clients or customers!
Our affordable maintenance plan includes coil cleaning, filter replacement, a top-to-bottom AC inspection, and other value-added services. You also qualify for parts discounts! Sign up for a maintenance plan to keep your AC in working order all through the season.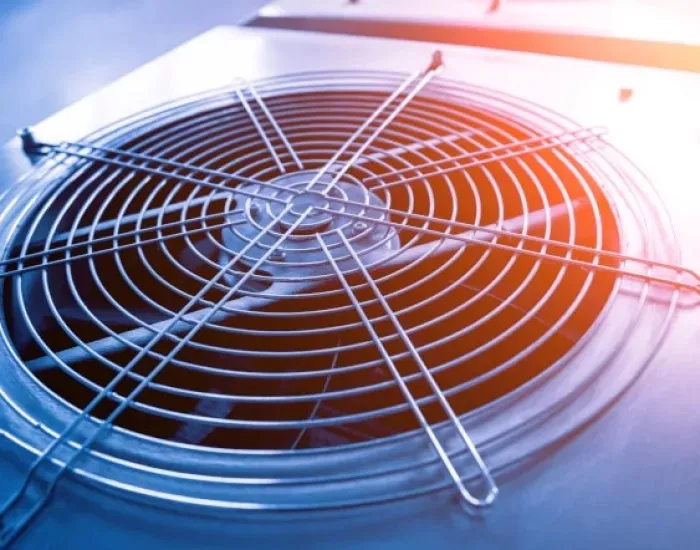 A broken air conditioner can be costly for your business

Without AC, customers and clients can't stay comfortable. You might end up turning people away.
Worse yet, you might have to close until you fix the problem. The way we see it, that's simply not acceptable.
The PV team understands just how important a working air conditioner is to your business
That's why our team always does the following:
Provides fast, timely service — 24 to 48 hours typically. Faster service is available if you have a maintenance plan.
Offers complete transparency about the issue, so you know you're taking the right step to get your AC cooling again.
Provides as many options as possible so you can make the best decision for your business.
That way, you can be back up and running as soon as possible and stop losing money to a broken air conditioning system.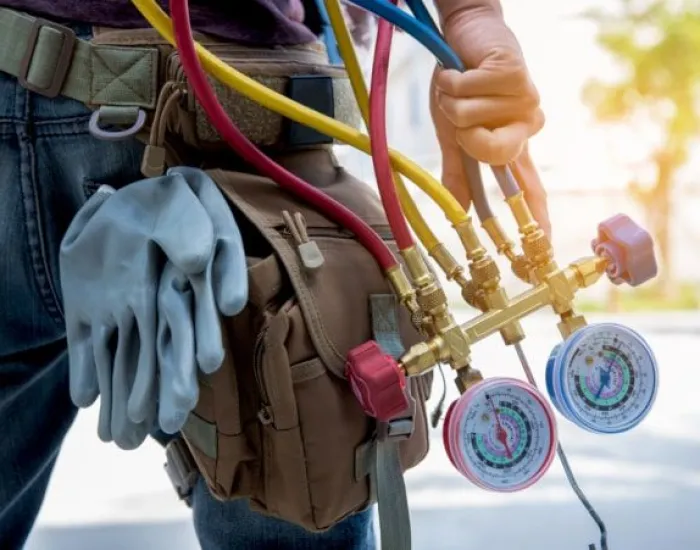 PV isn't like most commercial air conditioning companies in Atlanta

And that's a good thing!
We're a family-run operation, not a faceless corporation that's a part of some holding company based in some other city in some other state. We started this company to provide Atlanta homeowners and business owners with a trustworthy HVAC service they could actually depend on.
In an industry that's rife with contractors who are perfectly happy to charge you for sloppy or improper workmanship, we're a big outlier. Unlike "those" companies, our team:
Is employed by us and receives 125 hours of extra training per technician, per year
Has every incentive to make sure you get the best AC solution and zero incentive to sell you services you don't need
Checks the system top to bottom to identify any red flags that could lead to future repairs
When you hire us, you can rest assured that we did the work properly. It's the ultimate peace of mind for commercial air conditioning service!