Commercial Heating Services in Atlanta, GA
Finally: A commercial heating contractor who puts your best interest first.
The PV team delivers commercial heating services to businesses, organizations, and property managers across Metro Atlanta. When you call on us, you're getting the rare HVAC company that you can actually count on.
If there's one thing that's missing in the HVAC industry, it's trust. We're here to fill that gap — and keep you comfortable while we're at it.
I have had nothing but great experiences with PV Heating and Air. They have been servicing my home since 2007 and have always gone above and beyond my expectations

Anasa J.

We highly recommend PV to anyone seeking a first-class HVAC and home environment service. They put customers first.

Kent H.
Worry-free heating for commercial buildings starts right here

Whether you need a system replacement, a repair, or a tune-up for your commercial furnace, we've got you covered. With PV, you always get:
Timely service, so you can get back up and running with minimal hassle
Long-term solutions, not band-aid fixes. We'll tell you exactly what's going on and the best way to fix it.
Solid maintenance plans that help you avoid expensive and burdensome furnace repairs
Grade A+ service from highly trained technicians who are employed by our company — no subcontractors here
An on-call account manager who's there to answer any question; clients with maintenance plans enjoy this outstanding and unique benefit!
Do you need to replace a commercial heating system at your business or at your properties? Here's what sets PV's commercial heating services apart:
Our team only works from an engineer's load calculation. That means we always install a properly sized unit that will do the best possible job of heating your space.
Every member of our team follows industry best practices for equipment selection and installation; that's what we mean when we say you get a "standards-based" installation.
Following your system installation, the team performs a rigorous quality control audit to ensure nothing got missed and that the system heats properly.
Select any of a variety of furnace or heat pump types — there are several types of units and efficiencies to choose from for your next heating system.
Commercial Heater Replacement

Is it time to replace an aging commercial furnace or heat pump unit at your place of business? Are you a property manager who is concerned about the performance of your HVAC units in the coming years? With PV, you get a standards-based, fully audited commercial heater replacement that checks every box.
The best thing about a quality installation is that you won't have to worry about whether the system will adequately heat your space. It will work, and it will keep everyone comfortable. You won't even have to think about it!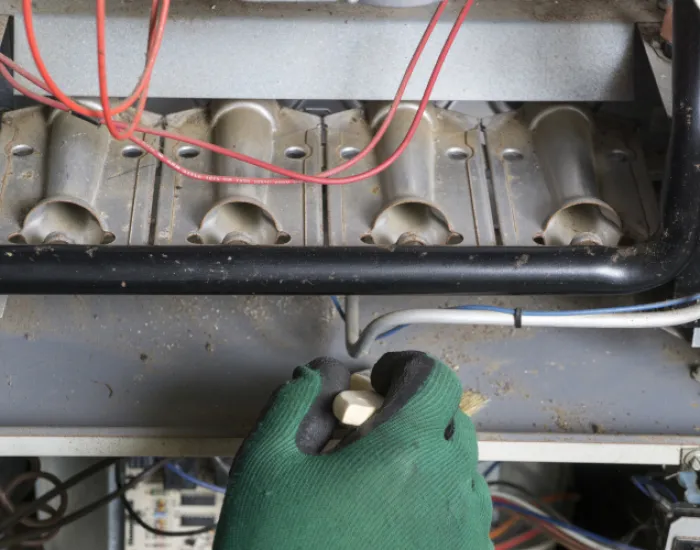 Commercial Heating Repair

We know you need a fast, effective fix. At PV, we always provide timely service so that you, your tenants, or your patrons don't have to deal with uncomfortable temperatures indoors.
When it comes to commercial heating repair, you can expect a complete inspection to determine the source of the problem. Then we'll tell you exactly what's going on so you can make the best decision for the health and longevity of your heating system — and for your budget.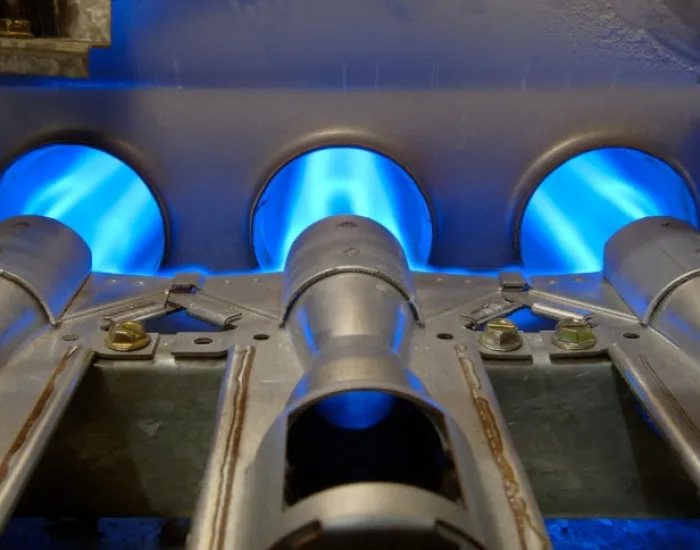 Commercial Heating Maintenance

HVAC inspections practically pay for themselves. By identifying problems before they become breakdowns, you save a lot of hassle, time, and money!
Our commercial heating maintenance plans have your heating system covered. In addition to a full inspection and cleaning, we provide combustion safety testing and a filter change. After the tune-up visit, you can rest assured that your heating system is in proper working order for the season.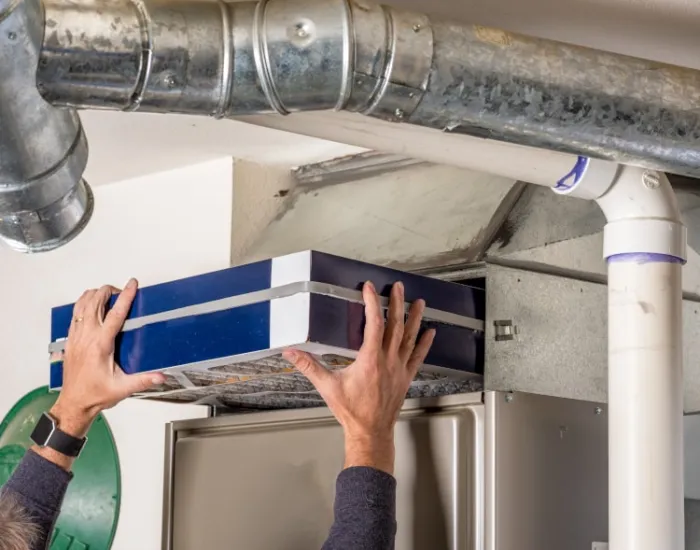 What kind of service do you expect from a commercial heating company in Atlanta?
Timely. Honest. Transparent. That's probably what you expect. And with us, it's what you actually get.
If you've dealt with HVAC companies in the past, you'll probably be shocked at the level of service you get from PV. We built our company to be everything those other companies aren't. Our commercial clients enjoy personal attention and a level of expertise that's practically unheard of in this industry.
Only the best commercial heating company gives you…
A dedicated account manager who is available to answer any HVAC question. With PV, you get one!
Commercial clients who sign up for a maintenance plan can call their account manager with any concern they have and receive a straightforward, well-informed answer. Our account managers are experienced HVAC technicians who understand how to address nitty-gritty problems, no matter how complex.
When we say our goal is for you to never have to worry about HVAC, your account manager plays a big role in making that happen. After having your system installed and maintained by us, your likelihood of having a problem is low. However, on the rare occasion when you do have an issue or question, a knowledgeable person is just a phone call away.
Yes, you'll even know each other by name.
You've never met commercial heating contractors quite like us
Trust and transparency are what we're all about.
When we started PV, we strove to build a different kind of HVAC company — one that actually listened to clients, sent qualified technicians to their properties, and provided full transparency about any HVAC problem they had.
Most contractors don't do that. At PV, we only do that.
All of our technicians are employed by our company and complete 125+ hours of continuing HVAC education every year. They have no incentive to upsell you on anything and every incentive to ensure you get the best possible solution to your HVAC problems.
With our replacement, repair, and maintenance services, you won't have to worry about your heating system come winter time. You can know for sure it will work. And in the rare event something goes wrong, you'll know you've got someone who can make it right.