Atlanta Heating & Air Conditioning Services

Enjoy better comfort, cleaner indoor air, and ultimate energy efficiency.
Always feel comfortable.For HVAC in Atlanta, better system performance means better comfort.

How can you improve comfort at all times of year? By helping your home perform to its fullest potential. At PV, we address the insulation, air leakage, and air quality issues that affect your comfort.

View Home Performance services

Take control of HVAC.Manage AC, heat, and humidity the right way.

Looking for better HVAC in Atlanta? Get a system that's designed to fit your home! At PV, we install and service all types of air conditioners, furnaces, and heat pumps.

View Heating & Air services

Save money each month.We're the green Atlanta heating and air company.

Let's lower those energy bills! PV's whole home assessment reveals your best opportunities to improve energy efficiency, reduce your carbon footprint, and make your home more comfortable.

Check out PV's Whole Home Assessment
Hidden Placeholder

hidden

Air Sealing

Seal gaps around windows & pipes to preserve air quality.

Learn More

Crawlspace Encapsulation

A barrier that seals out moisture, insects and mold spores.

Learn More

Insulation

Stay comfortable and save energy by improving your attic insulation.

Cooling

Quietly efficient AC units or Heat Pumps handle the hottest days.

Learn More

Duct Sealing & Design

Properly designed ductwork increases indoor air quality & comfort.

Learn More

Heating

Long-lasting furnaces and Air Handlers keep every room toasty.

Learn More

Energy Modeling & Reporting

Reports and energy models that prioritize improvements and translate the "technical" into "layman's terms".

Health & Safety Testing

Did you know that gas appliances can emit carbon monoxide? PV will detect any and all risks.

Blower Door Testing

Identifying the air leaks in your home that cause discomfort and poor indoor air.

Combustion Safety Testing

We certify your safety by ensuring all gas appliances are venting the carbon monoxide (CO) outside.
HVAC System Installation & Replacement
Service Agreements
HVAC System Repair
Whole Home Energy Audit
Indoor Air Quality
Insulation & Air Sealing
Whole-House Dehumidifier Installation
Water Heater Installation
Your Turnkey Solution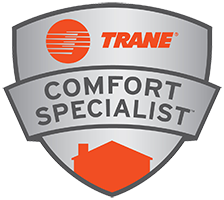 Need HVAC service or an estimate?
1
Perform a Whole Home Assessment
Our assessment is like a doctor's physical, but for your home. Using special equipment (and a whole lot of specialized training!), we identify opportunities to reduce energy use, optimize HVAC performance, and improve indoor air quality.
2
Create your Home Prescription Plan
Together, we review your assessment and prioritize action items for maximum impact. We'll also help you decide which upgrades best fit your budget – and address your goals for better comfort, healthier air, and energy savings.
3
Enhance Home Performance
Here's where we perform all requested upgrades using only the highest quality products and code-compliant practices. Energy savings over time can help you recoup your investment.
4
Test and Measure
After completing your home enhancements, we come back and audit our work. Depending on the improvements, we perform various tests and measurements to ensure long-term performance. You might even qualify for up to $950 in rebates from Georgia Power!
These homeowners are glad they chose PV for Atlanta HVAC service

"PV Heating and Air is for my husband and me, synonymous with "peace of mind." We have had nothing short of fantastic experiences with their..."

"I've used many contractors over the years, and I think my experience with PV was the best I've ever had. We have a condominium that has a very..."

"I highly recommend PV Heating and Air. Everyone from the company exceeded our expectations. Our AC stoped working on a Sunday evening and we were..."

"Team was very responsive and did a great job fixing our heater. 4 hr turnaround is fantastic, when given an emergency situation is awesome.. Kudos..."