Breathe easier with smarter home ventilation services

Some air is fit to breathe, but not all of it! Long story short: You want to bring healthy air in and push unhealthy air out. That's the essence of ventilation
From indoor air quality upgrades to bath and kitchen fans, PV delivers effective ventilation services that ensure you're always breathing healthy air.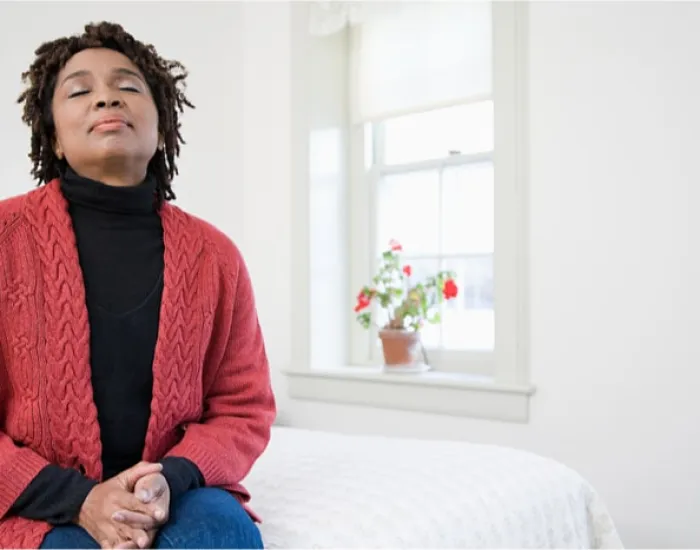 Here's how we help you improve home ventilation

Getting clean air into your home is just as important as pushing stale, dirty air out. We take indoor air quality (IAQ) seriously - it's an essential part of a healthy living space! To that end, we help you select and install:
Removing moisture, odors, and combustion gases makes your home comfortable and safe. But you can't just install any equipment in any room and expect it to work. That's why PV designs and/or installs:
Exhaust air and make-up air systems for gas appliances that virtually eliminate the possibility of carbon monoxide leaks
Safe, properly installed ventilation ducts for clothes dryers
Replacement chimney liners that comply with modern ventilation codes
Bathroom fans and kitchen hoods that are properly sized for your space
I have had nothing but great experiences with PV Heating and Air. They have been servicing my home since 2007 and have always gone above and beyond my expectations

Anasa J.

We highly recommend PV to anyone seeking a first-class HVAC and home environment service. They put customers first.

Kent H.
When it comes to domestic ventilation services, what should you expect?
The "V" in HVAC stands for "ventilation," but it's something very few HVAC companies know how to address with good results.
At PV, we believe indoor air quality stands side by side with working heating and air conditioning systems. And when it comes to ventilation, you should set your expectations high!
Your home ventilation services contractor should be able to:
Analyze your home to confirm whether you're getting too much or too little fresh air
Perform a blower door test and thermal imaging analysis to help you prioritize ventilation and energy efficiency upgrades.
Calculate the right amount of ventilation for your home
Determine whether mechanical systems are necessary for proper ventilation
Reduce unwanted air infiltration by sealing air leaks and duct leaks
Design and install off-the-shelf or custom ventilation systems that provide the right balance of fresh, filtered air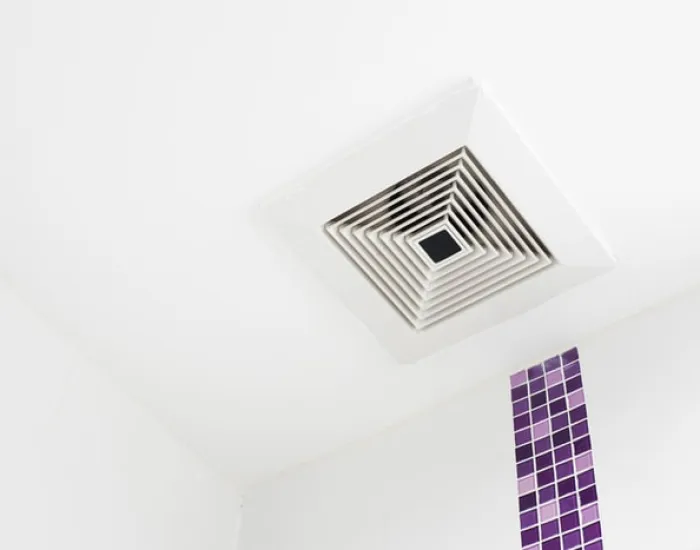 What are the two main types of home ventilation?

Uncontrolled ventilation is what you probably have today. Air infiltrates your home via gaps and cracks around floor and attic penetrations, not to mention doors and windows.
With this kind of ventilation, there's no way to control whether you're getting too much or too little air. And never mind humidity and airborne pollutants! You're at the mercy of mother nature and your home's construction quality.
It's the "bad" kind of ventilation that people often call us to tame.
Controlled ventilation usually involves a mechanical system. After determining where unconditioned, unfiltered air infiltrates your home, a home performance or HVAC contractor seals the offending air leaks and installs a ventilation device that's tuned to your home's needs.
The type of device depends on your home and your ventilation needs. In the Atlanta area, the most common options are an energy recovery ventilator (ERV) or ventilating dehumidifier with fresh air. Occasionally, a custom system with ventilation fans and dampers is required.
With a controlled ventilation system, you can control the amount of ventilation you receive, keep humidity levels at a comfortable level, and filter all incoming air!
Atlanta ventilation services designed just for you. That's how PV rolls.
Different homes have vastly different ventilation needs. Figuring out how much ventilation your home needs - and what kind - requires time, expertise, and a lot of measurements.
Blower door tests, room-by-room pressure readings, air quality inspections... We go through these steps because they make a difference.
How much air? How should we bring it in? Which rooms need it most? What's the CFM on that fan? At PV, we always ask these questions.
Why? Because the answers show us how to keep your air clean and comfortable