Preventative Maintenance HVAC Technician
Job Information

PV Heating & Air is seeking preventative maintenance (PMA) HVAC service technicians. PMA techs are responsible for inspecting air conditioning and heating systems for our residential clients throughout Metro Atlanta. They also perform small repairs to HVAC equipment.

PV is based in Atlanta and averages 30% growth year after year! Benefits may include full-time pay, commission, health care benefits, paid vacation & sick time, over 125+ hours of training, company phone & vehicle and revenue sharing.

Job Type: Full Time
Compensation: $16-$22 per hour
Potential team members must pass background check & drug screening.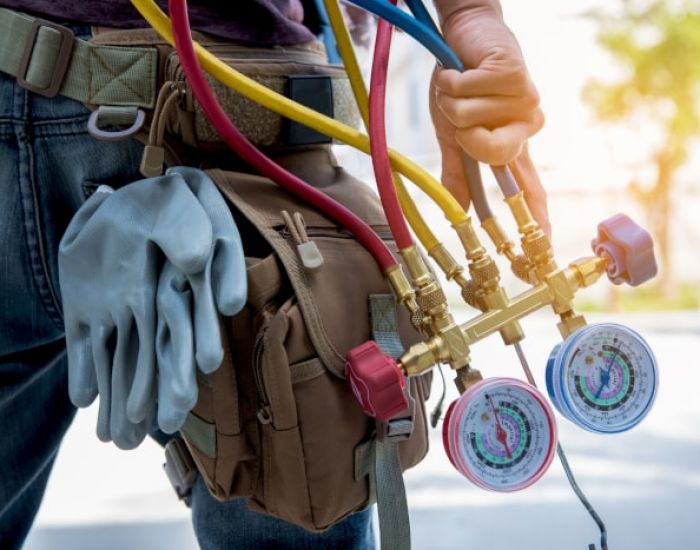 Pay and Benefits

Compensation:
$16.00 to $22.00 per hour, depending on experience
Bonus pay
Commission pay
Profit sharing

Employee Benefits:

Health, Dental, and Vision Insurance
Health Savings Account
Disability Insurance
Life Insurance
Paid Time Off
Referral Program
Requirements and Additional Info
Experience and education

HVAC Experience: none required, but technical college HVAC certificate preferred

Must have a valid driver's license
High school or equivalent education (preferred)
Technical college certificate preferred
This is a Fair Chance job. We follow official Fair Chance hiring practices when performing background checks.

Schedule
Monday through Friday
Some weekends

Some overtime hours
Work Location
On the road
Clients' homes
COVID-19 Precautions:
Remote interview process
Personal protective equipment provided/required
Social distancing guidelines in place
Virtual meetings
Sanitizing/disinfecting/cleaning procedures in place

Apply Now

Apply by completing the application below. If we decide to interview you, we will contact you to discuss next steps.
PMA HVAC Technician Application