Water Heater Installation
Hot water when you need it, delivered efficiently
From conventional gas and electric units to on-demand and energy efficient options, there are lots of water heaters out there.
Let PV help you select the best tank (or tankless unit!) for your home and provide a Grade A+ hot water heater installation. Our team can also service your tankless water heater.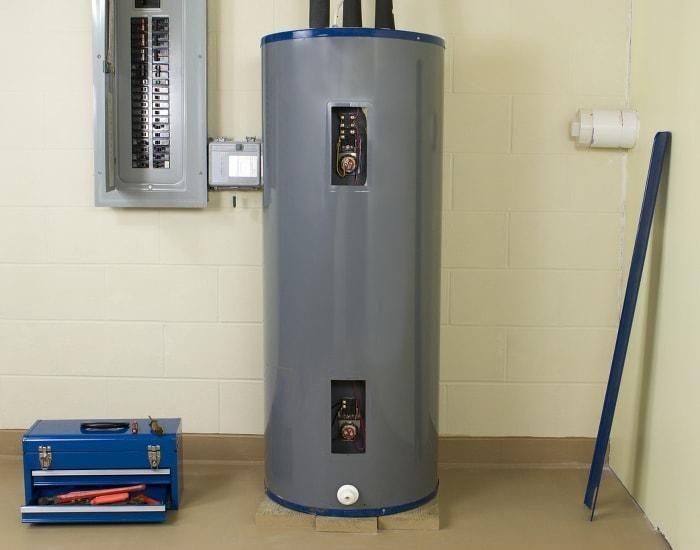 Your next water heater doesn't have to be an energy hog.
After HVAC, water heaters typically use more energy than any other appliance. The good news? Today's water heaters are way more efficient than yesterday's. We'll help you select and install one that:
Uses less energy than your current unit: Choose from Energy Star products in line with today's standards.
Heats water fast: Tired of waiting around for water to get hot? We can show you fast-heating options, including recirculation pump systems, that get you hot water when you need it.
Qualifies for utility rebates: Certain water heaters qualify for rebates from Georgia Power. We'll show you which ones do and help you select a unit.
Fits your budget: There's a great water heater for every budget. Let PV show you what makes the most sense for your home..

What kinds of water heaters do we install? Here's the short answer: All of them. But seriously, our team helps you select the most appropriate water heater for your house, family size, efficiency requirements, and budget. We can provide a variety of options, including:
Conventional natural gas water heater installation

Conventional electric water heater installation

Tankless water heater installation for on-demand hot water

Installation of ultra-efficient Marathon Series water heaters from Rheem

Heat pump water heater installation

Recirculation pumps that deliver instant hot water to your faucets
I have had nothing but great experiences with PV Heating and Air. They have been servicing my home since 2007 and have always gone above and beyond my expectations

Anasa J.

We highly recommend PV to anyone seeking a first-class HVAC and home environment service. They put customers first.

Kent H.
When it comes to water heaters, installation quality matters

There are water heater installations and then there are, well… water heater installations. Some are good. Some aren't. At PV, we follow all best practices for installing your water heater – not just code requirements, but smart precautions and protocols.
We want your water heater to work properly for years and years and years.
From charging the thermal expansion tank to performing combustion safety checks, our water heater installations are comprehensive and designed for excellence. We know you're making an investment. It's our job to help you protect it.