Sealing air leaks saves energy and boosts air quality

Air leaks are costly. They allow conditioned air to escape from your home and outdoor air to enter it. They also bring in air from your attic or crawlspace – air you'd rather not breathe.
We find the leaks using a blower door and infrared camera test. Then we seal them up – tight.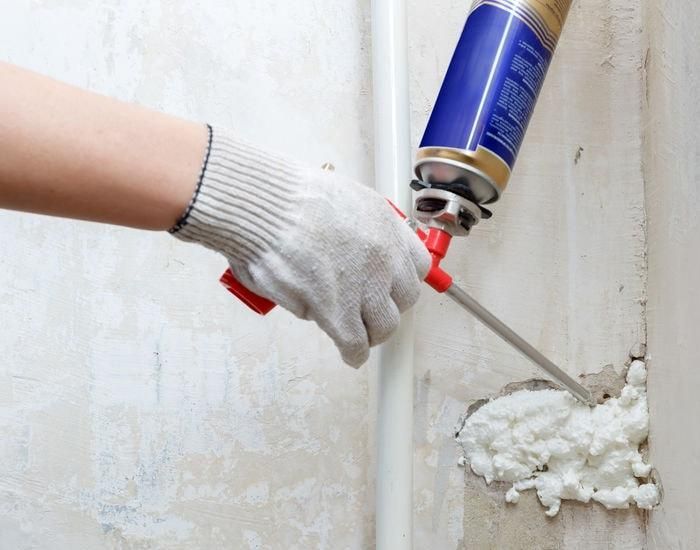 Air sealing does double duty: Better comfort, lower utility costs
How does air sealing improve comfort? By keeping conditioned air where it belongs – inside your home, not out – and improving indoor air quality.
Reduced air infiltration: Attic and crawlspace air enters your home through gaps around ducts, pipes, and wiring. Air sealing keeps that unhealthy air out of your living space.
Better humidity control: Less humid air enters your home during summer, and less dry air gets in during winter.
Fewer drafts: Used to feeling drafts around windows and doors? Air sealing reduces drafts and helps you achieve consistent temperatures.
Air sealing can lower your energy bills, too. In fact, air sealing is so effective for lowering utility costs, it's often more effective than making expensive equipment purchases.
Lighter heating and cooling loads: Since air sealing reduces air infiltration, your HVAC system doesn't consume as much energy.
Fewer HVAC run cycles: The less your system runs, the less you pay each month to operate it. Air sealed homes don't require as many HVAC run cycles.
Higher (or lower) thermostat settings: You might even be able to increase your thermostat setting in summer and lower it in winter, saving even more money.
I have had nothing but great experiences with PV Heating and Air. They have been servicing my home since 2007 and have always gone above and beyond my expectations

Anasa J.

We highly recommend PV to anyone seeking a first-class HVAC and home environment service. They put customers first.

Kent H.
We've got air sealing down to a science. Literally.
Priorities, priorities. That's the thing about air sealing. You need to know where the biggest gaps and cracks are and which ones cause the most air leakage. After that, you can prioritize.
We perform a blower-door guided test to identify your biggest opportunities for improvement.
This "guided" air sealing process ensures you address the biggest problem spots. It's a scientific, accurate method for helping you save energy and breathe healthier air.
All you have to is schedule an appointment.