Whole Home Consulting & Design
Let's create the ultimate comfort and efficiency plan
Your home is unique. Off-the-shelf solutions? Not so much. You need a plan.
Our Building Performance Institute (BPI)-certified consultants can help you create the ultimate home performance experience.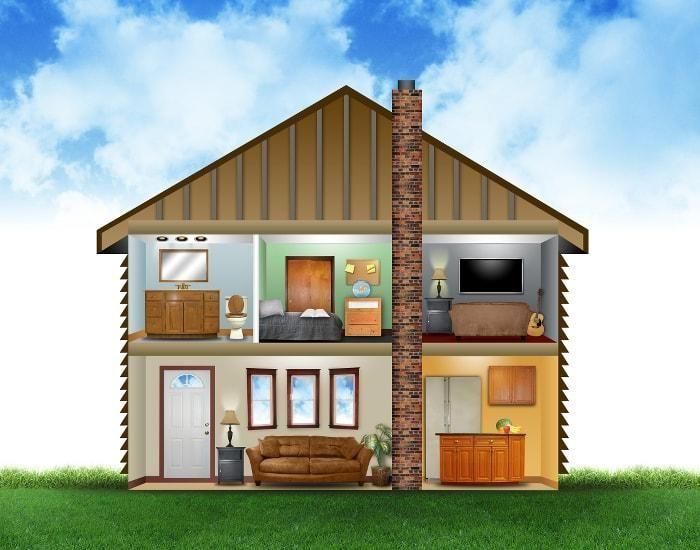 When you need to fix several problems or plan a custom build...
Whole-home consulting and design helps you achieve unique goals and meet tough challenges. Our services address any combination of the following:
Heating and cooling: Complete design and installation of right-sized HVAC equipment for any application, includes Manual J and Manual S calculations
Ventilation: Fresh air systems, balanced ventilation, ERVs, and equipment designed to achieve optimal indoor air quality
Ductwork: Quality duct design and installation per Manual D and Manual T protocol
Indoor air quality: Blower door and infrared camera testing, crawlspace and attic services, dehumidification and humidification equipment
Air sealing and insulation: Sealing against unwanted air infiltration and thermal performance improvements
Crawlspace improvements: Encapsulating your crawlspace for lower energy consumption, zero mold growth, and better indoor air quality
Water use: Water heaters and water filtration systems for cleaner, more efficient water consumption
We consider the whole home. Always. It's always a useful approach, but it's especially valuable for:
Home renovations: Make home performance a part of your next renovation. Smart renovations consider all aspects of your home, from aesthetics and sizing to comfort and energy efficiency.
Additions or expansions: Ensure the long-term comfort of your new addition. We help you bring new rooms – or even retrofits of existing spaces – into the envelope with seamless comfort and energy efficiency.
HVAC system replacement: Modifications to your home often require heating and cooling equipment changes or upgrades – from ACs and furnaces to ductwork and air filtration.
Eliminating hot spots and cold spots: Ensure that every corner of your home stays comfortable. A properly designed, installed, and balanced HVAC system (combined with smart home performance upgrades) can get you there.
High performance construction: Smart new builds require smart minds and years of experience with high performance homes. We create HVAC, IAQ, and energy efficiency plans and install all associated systems and equipment.
I have had nothing but great experiences with PV Heating and Air. They have been servicing my home since 2007 and have always gone above and beyond my expectations

Anasa J.

We highly recommend PV to anyone seeking a first-class HVAC and home environment service. They put customers first.

Kent H.
Because a whole-home approach is the best approach
When we talk about "the science of comfort," we're talking about a comprehensive, whole-home consulting approach that considers every aspect of home performance. That's the essence of building science.
It's why we do the work we do. We're committed to healthy, efficient indoor spaces.
Our whole-home consulting and design services help make your project more than a success – we help make your home a place you truly want to be, all year round and under all conditions.