Commercial Heating Repair
Get timely, dependable commercial heating repair for your Atlanta business or property
When your furnace or heat pump system isn't running properly, PV delivers the best possible fix. That way, you can rest assured it will keep working for the long term.
Schedule service today for commercial furnace repair or service for any commercial heating system!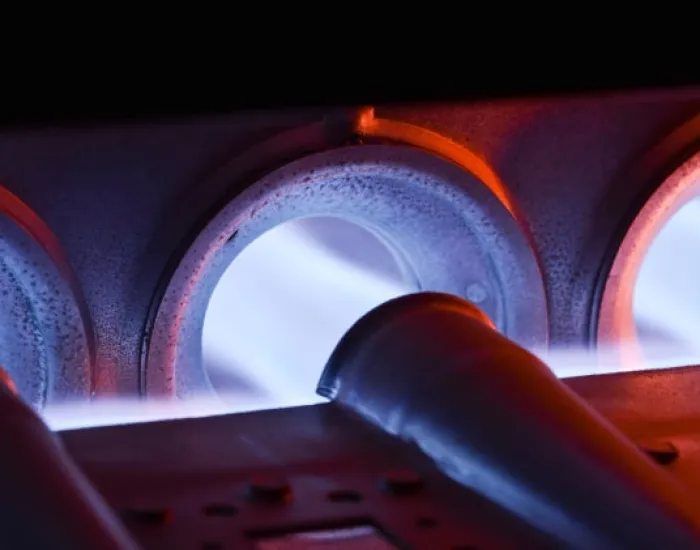 Commercial heating system repair is serious business. That's why you need a serious contractor.
At PV, we believe your commercial heating equipment should provide optimal performance and always be safe for you, your patrons, or tenants. That's why we always:
Cover all brands and types of equipment
Provide timely service so you can get back up and running ASAP
Offer full transparency about the repairs we perform
Inspect your unit for any safety red flags, such as potential CO leaks
Offer the best solution to your problem, whether it helps our bottom line or not
When you call us for commercial heating repair, you're getting expert service from a family-run operation that puts your comfort first:
All technicians work for our company and receive 125 hours of additional HVAC training per year.
Our repair technicians have no incentive to sell you services or parts you don't need; our only goal is making sure your furnace runs at its best.
Every technician receives special training in the issues unique to commercial furnace units, so they know exactly what to check first on a service call.
I have had nothing but great experiences with PV Heating and Air. They have been servicing my home since 2007 and have always gone above and beyond my expectations

Anasa J.

We highly recommend PV to anyone seeking a first-class HVAC and home environment service. They put customers first.

Kent H.
These are the most common commercial heating repair issues

When we're out in the field, we encounter a lot of the same problems with commercial heating units. Here are some of the more frequent offenders:
Dirty coil or filter: If you haven't had your unit service and/or haven't changed your filter in a long time, this might be your problem.
Broken belt: These often fail in units that aren't being actively maintained.
Dirty burners, flame sensors, or blower motor: Any of these issues can affect the furnace's ability to heat.
Too much gas: When this happens, the furnace won't heat as expected.
Cracked heat exchanger: This is a dangerous problem because CO can leak through the crack and create an air quality hazard.
Bad capacitors (heat pump systems): If your commercial heating system is a heat pump unit, it might just need a new capacitor.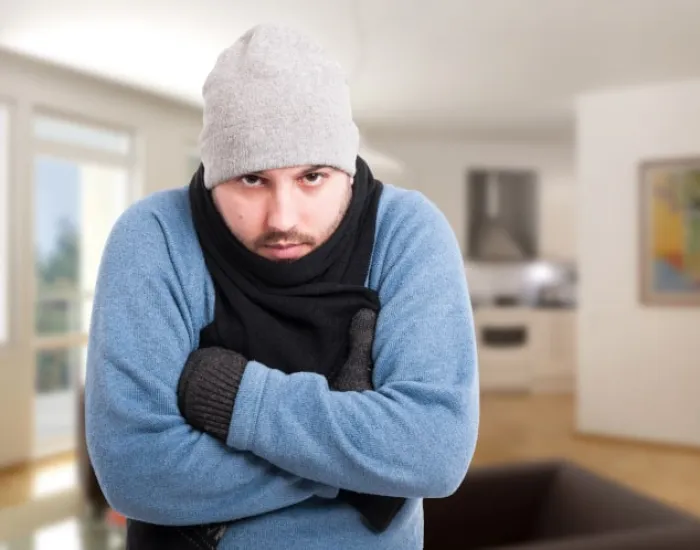 You might need commercial furnace repair if...

The furnace is running, but it isn't heating
You can't get the furnace to turn on at all
There are strange sounds or smells coming from the furnace
Your carbon monoxide (CO) alarm is sounding — if this is the case, you should leave the premises and call the gas company first!
Why go with PV for commercial heating system repair?

There are a lot of commercial heating repair companies in Atlanta, so you may be wondering why you should go with us.
For starters, we founded this company to offer Metro Atlanta home and business owners an alternative to the sneaky, sometimes unethical tactics employed by many HVAC contractors in the region. In an industry where it's the norm to provide band-aid fixes and cut as many corners as possible, we take pride in the fact that we perform repairs and installations the right way.
We're also a family run company, started by three brothers. PV isn't the HVAC "arm" of some large corporate behemoth. We're in this to deliver trustworthy, dependable service and earn your business again and again.
Our technicians are employed by us — they aren't subcontractors. We provide them with 125 hours of continuing HVAC training every year to ensure they're always up to date on industry best practices for Grade A+ HVAC service.

Ultimately, we're in this to help you. Your comfort is our number one concern, and we'll always point you to the best solution. Even when it isn't the best solution for us.