Commercial AC Replacement in Atlanta, GA
When it comes to commercial air conditioning replacement, there's simply no comparison...

PV is the only Atlanta HVAC contractor that actively strives to exceed every industry benchmark for quality. We guarantee you're getting an installation where every "i" is dotted and every "t" is crossed.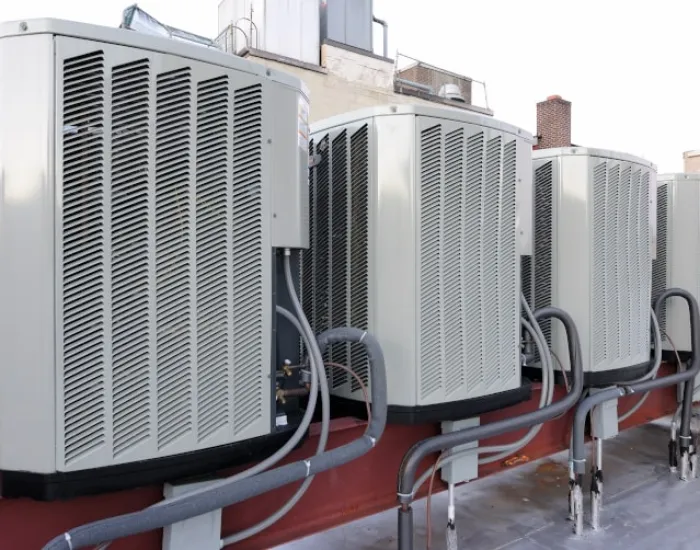 What time is the right time for commercial AC replacement?

The best times to replace a commercial air conditioning system at your business are when:

The existing system is giving you headaches. Small repairs are mounting up, and you're not sure you want to keep paying to fix an older unit.
Refrigerant is leaking from the AC. If the system uses the older R-22 refrigerant, replacing the unit is almost always the most cost effective option.
Your AC won't cool and needs an expensive fix. If you need to replace a large component that's out of warranty, it's usually smarter to go ahead and replace the AC system.
It's also a good idea to replace the system if:
The AC is more than 12 years old. This is the time when parts start wearing out and aging components can start causing problems.
You're ready for a more efficient unit. Air conditioning systems are so much more efficient now than just a few years ago! If you're tired of high energy bills, you can get a system that uses much less energy.
Your space is never comfortable enough. Maybe clients are complaining; maybe you struggle to feel comfortable yourself. Either way, there's a good chance the unit wasn't properly sized from the start.
I have had nothing but great experiences with PV Heating and Air. They have been servicing my home since 2007 and have always gone above and beyond my expectations

Anasa J.

We highly recommend PV to anyone seeking a first-class HVAC and home environment service. They put customers first.

Kent H.
Get these extras with your commercial air conditioner replacement

Here are just a few extra things PV does to ensure you get the most out of your commercial AC unit:
Fast response time: When we install your system and you sign up for a service plan, you get priority service on the rare occasions when something goes wrong.
Experts service for all equipment types: Our team regularly services and installs all types of commercial equipment, including chillers, boilers, and water source heat pumps.
Dedicated account manager: No call centers here. Talk to a seasoned HVAC expert whenever you have a question (comes with your service plan).
Transparent and trustworthy service: Our technicians have no financial incentive to upsell you. We're a family-run company dedicated to doing HVAC the right and ethical way.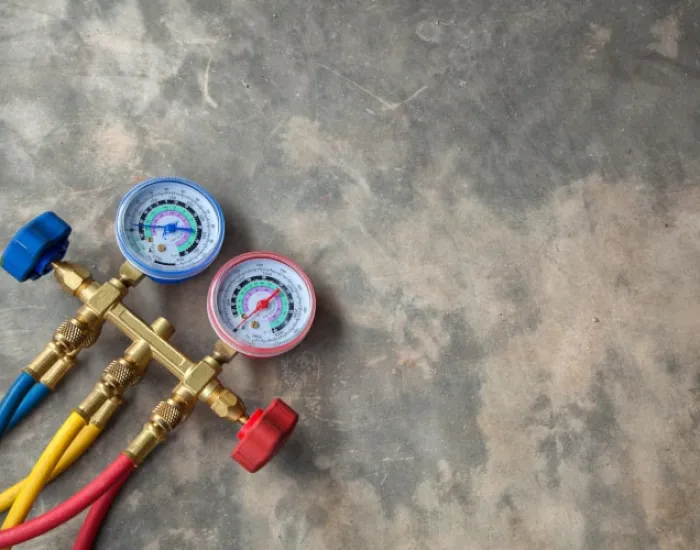 Our process for installing a new commercial AC unit

We listen: Tell us what you're looking for and what issues you're having with the current system. If you're having problems with inconsistent temperatures or humidity management, we want to know.
Load calculation: This series of measurements and calculations helps ensure you're getting the right size AC for the space. We always work off of an engineer's HVAC load calculation for every installation.
System selection: You don't have to get an equivalent unit to the one you're replacing. There are lots of options nowadays for features and efficiencies — we'll show you everything so you can make the right choice.
Top-notch installation: Our technicians work for our company (no subcontractors) and complete 125 hours of training per year. We have the most rigorous quality standards of any HVAC company in Atlanta, so you can have complete peace of mind about the work we perform. Oh, and you get our 10-year labor warranty, too.
Quality control audit: We always perform a rigorous final inspection of the installation before final signoff.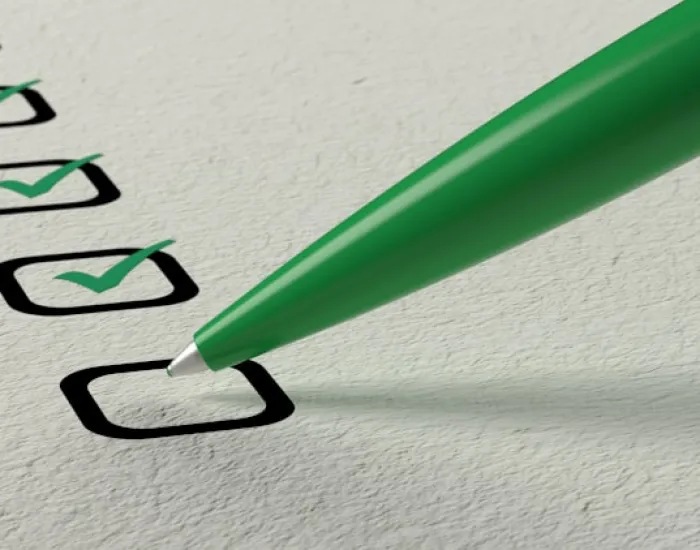 Keep your commercial air conditioner in top working order, all year long
Our commercial AC maintenance plans include:
Two system inspections per year
Coil cleaning and drain line cleaning
Complete operational inspection
Verification of refrigerant charge
Filter changes
15% parts discounts
Priority attention if you ever need service
Why PV for commercial AC replacement?

We started our company so that Atlanta homeowners and business owners could feel good about the HVAC service they receive. In an industry that's notorious for nickeling and diming customers, cutting corners, and skirting industry standards, there is a pressing need for honest service providers who do business the right way.
PV is that company.
When you hire us, you're getting professionals who:
Follow a standards-based process when we Install commercial AC units, so you can feel confident in the installation quality
Are licensed, insured, and experienced
Provide 125 hours of training to all technicians each year. We never use subcontractors for installations or service calls.
Perform a rigorous quality control audit after every installation
Offer a competitive service agreement with a seasoned resident HVAC expert as your go-to account manager